30th December 1999 to 3rd January 2000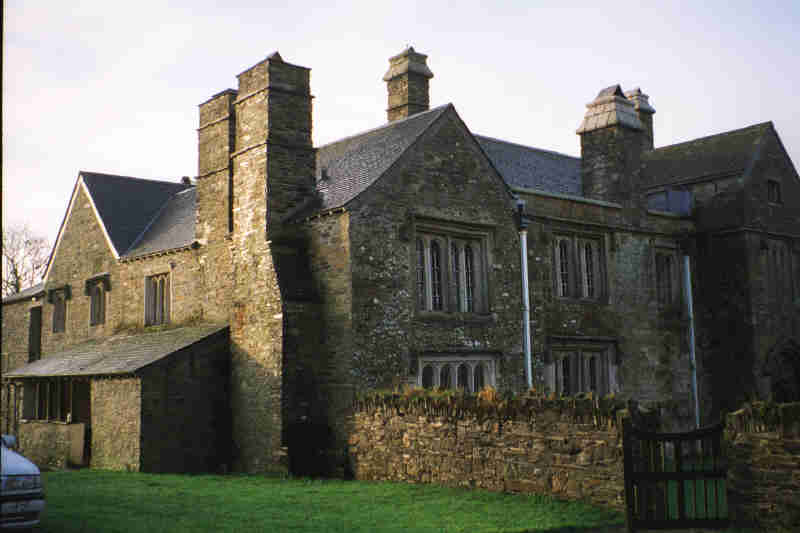 Our New Year celebrations took place at Wortham Manor near Lifton in Devon. This is a medieval manor house dating back to 1500 which is owned by the Landmark Trust, their website is at www.landmarktrust.co.uk.

The doors and windows are all made from finely dressed granite which can be seen in this picture. The main entrance at the front of the manor house can be seen which leads in to the Great Hall.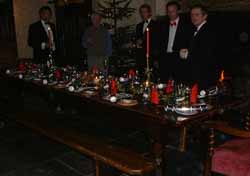 The hall has a ceiling of heavily moulded oak beams and rich late gothic carving. It provided an ideal venue for our New Year's Eve dinner.

This picture shows Mike, Glyn, Dennis, Simon and Nigel enjoying a glass of champagne before dinner.
Our New Year's Eve Millennium Menu for dinner can be found in my Millennium Menu Page, which is also on my food pages of this website.

Back Row : (l to r) Gordon, Dorothy, Sheila, Kathy, David, Nigel, Glyn, Dennis, Anne.
Front Row : Simon, Mike, Elaine.

And not forgeting Bertie (right)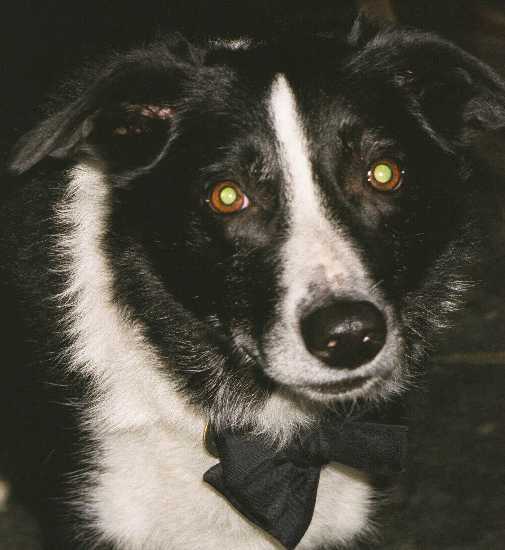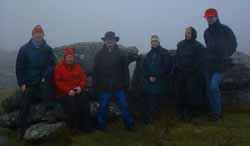 Whilst we were staying at Wortham we went on a number of walks, usually based around a pub for lunch. One of these walks was to Bodmin Moor where we did the Cheesering circuit. It was rather misty, this picture shows Mike, Elaine, Nigel, Kathy, Anne and Dennis at the Cheesring itself, a pile of granite stones above a quarry. There are allegedly good views to the coast on a clear(!) day.