Wildlife Photographs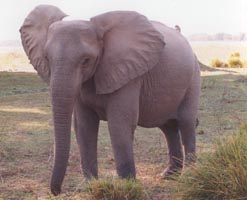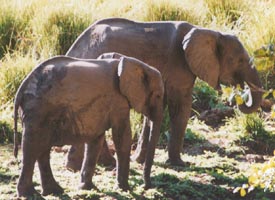 These elephants were a family group of females and babies.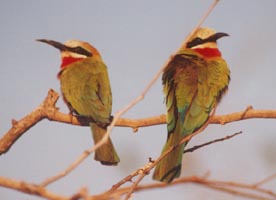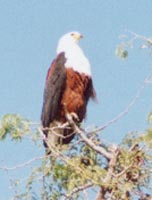 Left : Two bee eaters on a branch. Right : Fish Eagle sitting at the top of a tree overlooking the river.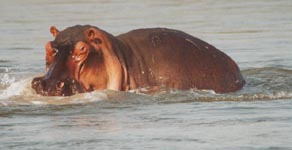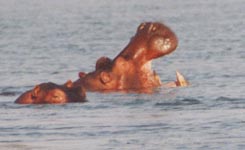 Left : This hippo is about to chase the boat. Right : Hippo 'yawning' - easy to see, difficult to photograph!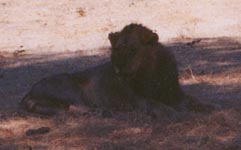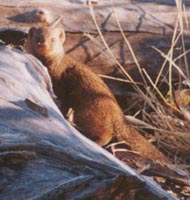 Left : Male Lion resting in the afternoon sunshine. Right : Mongoose.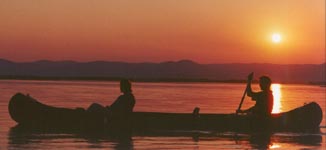 Canoeing on the Zambezi at Sunset

See the Chikwenya Camp website at http://www.chikwenya.com and also the Mana Canoe Trail website at http://www.manacanoetrail.com.