Jamie at Home: Cook Your Way to the Good Life by Jamie Oliver
(Hardcover, 408 pages)
Synopsis This book is very close to my heart. It's about no-nonsense, simple cooking with great flavours all year round. When I began writing it, I didn't really know what recipes I would come up with, but something began to inspire me very quickly...my vegetable patch! I came to realise last year that it's not always about looking out at the wider world for inspiration. Being at home, feeling relaxed and open, can also offer this. I love to spend time at home in the village where I grew up, working with the boss, Mother Nature, in my garden and seeing all my beautiful veggies coming out of the ground. Inside, you'll find over 100 new recipes, plus some basic planting information and tips if you fancy having a go at getting your hands dirty as well!

Delia's How to Cheat at Cooking by Delia Smith
(Hardcover, 240 pages)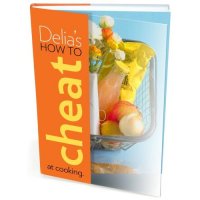 Synopsis In "How to Cheat at Cooking", Delia has sourced a range of pre-prepared foods (from tins, chill cabinets, freezers and store cupboards) to help you short circuit cooking times and techniques. Readily available from supermarkets, delis, online food shops and farmers markets and of the very best quality these recipes using instant time savers will allow you to create fabulous food without the faff. "How to Cheat" is for people who don't want to cook, who think they can't cook, or simply don't have the time to cook. As Delia herself says, "Cheating's come on a lot and there's much more available. The way it's going I can't think of anybody who wouldn't want it."

Gordon Ramsay's Healthy Appetite by Gordon Ramsay
(Hardcover, 256 pages)
Synopsis What you are is what you eat - and everyone wants to be healthy and look their best. Gordon Ramsay - super-fit chef, marathon runner and high-energy television presenter - is a great advertisement for eating well and staying in the peak of good health. For this third series of "The F Word", he has put together over 100 dishes that are completely in tune with the way we want to eat today - packed with fresh, vital ingredients cooked in the most healthy way to achieve maximum flavour. Geared around our daily lives he gives ideas and recipes for healthy breakfasts, lunches, barbecues, suppers, desserts, kids and entertaining, demonstrates healthycooking methods that guarantee optimum flavour, and tells us which are his favourite healthy ingredients.

Nigella Express by Nigella Lawson
(Hardcover, 400 pages)
Synopsis Nigella and her style of cookery have earned a special place in our lives, symbolising all that is best, most pleasurable, most hands-on and least fussy about good food. But that doesn't mean she wants us to spend hours in the kitchen, slaving over a hot stove. Featuring fabulous fast foods, ingenious short cuts, terrific time-saving ideas, effortless entertaining and easy, delicious meals, "Nigella Express" is her solution to eating well when time is short. This new book is a joy for everyone who wants to cook but can't seem to find the time. Here are mouthwatering recipes, quick to prepare, easy to follow, that you can conjure up after a long day in the office or on a busy weekend. This is food you can make as you hit the kitchen running, with vital tips on how to keep your store cupboard stocked, freezer and fridge stacked.



Delia Smith's How to Cook : Book 1
Synopsis The first of two books in which Delia Smith presents a straightforward cookery course for people of all ages and abilities. It looks at the techniques and staple ingredients of traditional British cookery and includes 130 recipes.


Delia Smith's How to Cook : Book 2
This book is simmering with more stunning recipes and culinary wisdom, from serving a mango to providing an inventory for a serious cook's 21st-century larder. Delia's book rediscovers the simple pleasures of food and provides the perfect guide to cooking for beginners.


Delia's How to Cook Book 3
The third part of Delia Smith's journey through the fundamentals of cooking, revisiting traditional areas as well as exploring more contemporary concerns for the modern cook. The book features 130 recipes, it also includes the techniques of preserving, and describes essential kitchen equipment

Delia Smith's Summer Collection
This book has lots of great recipes for summer including the Summer Fruit Terrine which is a stunning yet simple dessert. Also check out the barbeque menus in the Barbeque and Outdoor Food chapter and the salad recipes in the Salad and Supper Dishes chapter for great barbeques.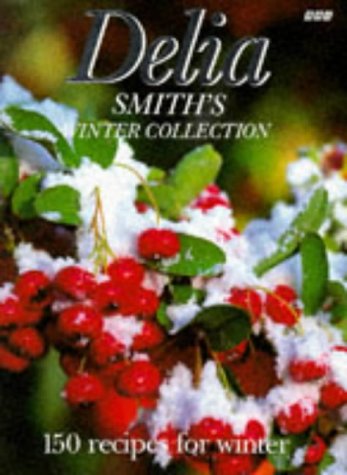 Delia Smith's Winter Collection
This book has recipes which are suitable for all year round cooking and entertaining.

Delia Smith's One is Fun
If you are cooking for one or two this book is ideal. The recipes are easy to follow, even for the novice cook. Most of them are quick and a great alternative to microwave meals after a hard day at the office. For summmer try the chicken waldorf salad.